Conversational AI -
Call Center POS Interface
Technology for the Quick Service Restaurant Industry – But designed for:
Hi Tom, Is this for pickup or delivery?
OK, pick up! Would you like the same order as last time?
That would be great! Would you like to add the Cinnamon Twists? They are my favorite!
Does that complete your order?
Ezra AI is helping your clients order by:
And Even From Your
Online Ordering Portal!
Order Taking with Voice Recognition AI
This allows Ezra to simultaneously place thousands of orders for thousands of customers from thousands of locations into a stores POS.
Voice or Digital Method of Ordering
Ezra AI is multi channel. Orders can be taken from any device or phone, from anywhere!
 Eliminate Wait Times
Increase Total Transactions
Reduce Labor Costs
Upsell on Every Call
Improve Order Accuracy
Provide World Class Customer Support
Improve Employee Producitvity
Reduce Make Times
Less Stress = Decreased Turnover 
Increase Average Ticket
The Benefits of Using Ezra AI
Ezra offers vast benefits to
AND MOST IMPORTANTLY EZRA HELPS YOUR CLIENTS.
We even offer White Labeling
We even offer White Labeling
Traditional Call Center Model
Your Clients will thank you for providing this
incredible customer experience!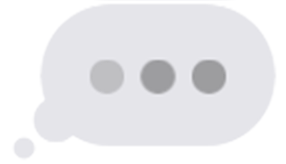 That's why EZRA AI is designed
for Call Centers,
to Provide The Best Customer Experience
Ezra must integrate with your Point of Sale in order to place
orders through your POS via any channel. Accessing Customer Loyalty and Merchant Services.
Orders should be handled indirectly by stores through a call
center for all four configurations
Our Client portal provides your customers all the necessary
statistics straight from your POS to measure all KPI's, exact Increase in average ticket,
Increased # of Transactions, decreased labor expenses etc….
Customer Experience Packages